Please note that not all proposals were reviewed, for now this is a short list with a selection of accepted speakers. More will be published in the near future.
---
---
Alexandr Dubovikov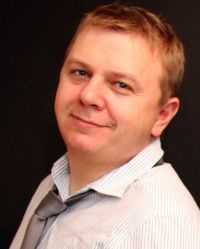 He is CTO for QXIP B.V. Alexandr holds a diploma in physics of Odessa State University. He has 25 years of experience in telecommunication techniques and has contributed to many OpenSource projects like FeeeSwitch, SER, Kamailio, SEMS, Asterisk, SIPP, Wireshark. Alexandr is the founder and main developer of Homer SIP Capture project.
Andreas Moeller

Andreas is the CEO of Uniberg, an engineering and consultancy company for telecommunications and systems technologies as well as IT processes, like IMS, SIP, MPLS Backbone, ISIS, MPLS-TE, Performance Management, IP QoS.
Benjamin Tietz

Benjamin is working since 2021 as VoIP-Engineer at sipgate.de, Düsseldorf, Germany. He has been doing VoIP and System-engineering stuff since 2011, with interest in testing, scalability and security for small to large RTC deployments.
Carsten Bock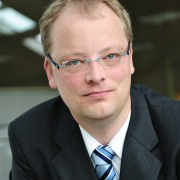 Carsten Bock is a member of the development team of the Kamailio (OpenSER) project and founder of ng-voice GmbH, a company that is providing the first truly cloud-native IMS/VoLTE/VoNR solution in the market. Previously, he worked for Telefonica Germany in Verl & Hamburg on the deployment and operation of the IMS platform of a legacy vendor at Telefonica. He was among the leading technologists to develop and provide the first IP telephony solution as a real fixed-line replacement for Telefonica/O2 in Germany. Carsten has a Bachelor's in Computer Science from the University of Applied Sciences of Hamburg, Germany. He knows the Asterisk, SER, Kamailio (OpenSER), and other projects from the beginning, having many years of experience in Open Source VoIP.
Charles Chance

He is the CTO of Simwood Ltd and part of Kamailio development team for more than one decade, having major contributions to relevant components of the project such as presence extensions or the distributed message queue.
Chris Rienzo

He is VP of Engineering at SignalWire, the company started by the FreeSWITCH creators. He has a BS in Computer Engineering from the University at Buffalo. Since 2009, Chris has been a contributor to the FreeSWITCH project as the author of mod_http_cache and mod_unimrcp. Prior to SignalWire, he held senior or principal engineering positions at VoIP companies SoundBite Communications (Genesys since 2013) and Grasshopper (LogMeIn since 2017).
Daniel-Constantin Mierla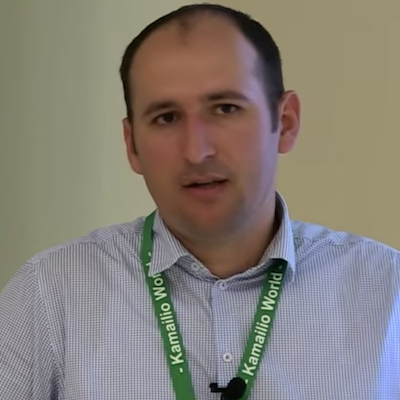 He co-founded Kamailio in June 2005, aiming to build a solid SIP server project where openness to community and contributions has an important role, previously being core developer of SIP Express Router (SER) from its early beginning in 2002. He has a Master degree in Computer Science and Engineering from the Polytechnics University of Bucharest. His experience was accumulated working as consultant for Orange Romania, branch of French Orange mobile operator, and researcher in network communications at Fraunhofer Fokus Institute, Berlin, Germany.
His activity is done at Asipto, a company targeting to offer and build reliable services and solutions that benefit at maximum from Kamailio's flexibility and features, sharing knowledge and expertise via professional trainings and consultancy. Daniel is leading the development of the Kamailio project and he is member of its management board.
David Duffett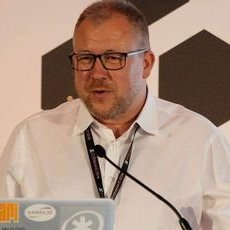 David is a Geek that has been publicly Speaking and teaching for more than 25 years, from London to Los Angeles, Berlin to Beirut, Kingston to Kuala Lumpur, Mumbai to Melbourne, and Mexico City! He loves communications technology and was the longest serving Worldwide Community Director for the Asterisk® project. David has always been grateful to the Geeks that build the various technologies he speaks about, and he wants to give back – by helping Geeks to Speak, Nerds to be Heard and Techies to Teach! He is achieving this through his Geek Speaker System – 7 Power Presenting Protocols …for Nerds.
Elena-Ramona Modroiu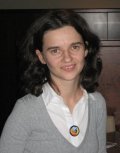 She is a co-founder of Kamailio project, being also member of its management board. Her involvement in VoIP started by joining SER (SIP Express Router) in the spring of 2003, just after several months since the project was publicly released. She became one of the most active contributors, with key modules like avpops, diameter support, pdt, speeddial, uac, xlog. Elana-Ramona has a Master degree in Computer Science and Engineering from the Polytechnics University of Bucharest, Romania, completing the studies at Politechnics University of Valencia, Spain, and Fraunhofer Fokus Institute, Berlin, Germany.
Nowadays part of her activity involves VoIP and Kamailio consultancy at ASIPTO, focusing on innovative solutions and integration of SIP and VoIP with web2.0. She started Siremis Project – an open source web admin application for Kamailio – and has authored many tutorials about the Kamailio project, including Devel Guide, Pseudo-Variables Cookbook or Radius Integration.
Federico Cabiddu

He is Lead VoIP Developer of Libon, a French company providing international calls. Graduated in Electronic Engineering at University of Cagliari, Italy, in 2001, Federico has been working since then in VoIP, using mainly open source solutions and particularly Kamailio (SER or OpenSER) since 2006, to which it contributes actively.
Frank Gorgas-Waller

Frank has been developing computer based telephony systems since the early 1990th. He is a asterisk power-user since version 0.9, a founding member of the ViciDial group (USA), and offered vicidial, asterisk and SIP services and consulting for larger customers in Europe since 2009. He worked with anything from ISDN, T1, E1 to T3, SS7, SIP and various other VoIP technologies. In 2019 he started working at Auerswald Gesellschaft für Datensysteme, where he is currently working as Software Architect and SIP specialist..
Fred Posner

He is one of the most active Kamailio community members in USA, promoting the project at many conferences in North America, being also member of the management group. Fred developed and offers the APIBan.org as a free service to help preventing the unwanted SIP traffic from bad actors. He provides VoIP consulting services through The Palner Group and LOD Communications.
Giovanni Maruzzelli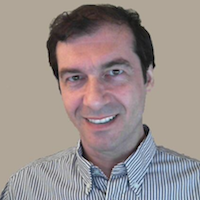 Specialist in Highly Available and Scalable Platforms, Giovanni is a consultant for the Telco industry, designing solutions and training courses for FreeSWITCH, SIP, WebRTC and Kamailio. An Internet tech pioneer, in 1996 Giovanni was cofounder of Italia Online, the most popular Italian portal and consumer ISP, and architect of its Internet technologies. After the New Economy galore he was two years in Serbia as Internet and Telecommunication Investment Expert for World Bank – IFC. Since 2005 he's based in Italy, and serves ICT and Telco companies worldwide.
James Body

He is a veteran of the communications industry, having started his career in the days of thermionic valves and rotary dial telephones. James has used SIP Express Router, OpenSER and Kamailio in a variety of roles over the years and is an energetic advocate for Open Source Software. Today he is CEO of Telet Research, a Northern Ireland based company who build mobile network infrastructure to facilitate Multi Operator Neutral Host (MONeH) operation for anyone who wishes to run their own mobile Radio Access Network. James is also one of the founders of the CH4LKE Mobile network – a Community Interest Company located in the beautiful Chalke Valley in South West England.
Jiri Kuthan
He was founder and CTO of IptelOrg, the company that provided commercial services for SIP Express Router (SER). IptelOrg was acquired by Tekelec in 2015. Historically, he had been with FhG Fokus Institute, part of the initial team working to build SER, graduated from the University of Salzburg back in 1998. Nowadays Jiri is CTO of Intuitive Labs, focusing on VoIP security, monitoring and cloud infrastructure.
Klaus-Peter Junghanns

He is an expert for audio and video realtime communications with 20+ years of experience in VoIP and telecommunications (CAPI ISDN support for Asterisk dating back as far as 2002). Since the release of WebRTC by Google in 2011 his focus is on secure realtime communications down to the packet level, working at AhoyRTC.
Lorenzo Miniero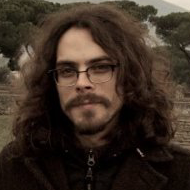 He is the chairman and co-founder of Meetecho, a company providing both consultancy services and communication platforms. He got is degree and Ph.D at the Computer Science Department at the University of Napoli Federico II, where he started working on multimedia conferencing and met the colleagues with whom he co-founded Meetecho as an academic spin-off. He is an active contributor to the Internet Engineering Task Force (IETF) standardization activities, especially in the framework of real-time multimedia applications. He is most known as the author of the Janus WebRTC Gateway, a general purpose and open source WebRTC server-side implementation.
Lucas Christian

He is a Staff Software Engineer on Twilio's Voice Connectivity team. Voice Connectivity at Twilio operates a globally spanning VoIP network connecting telecom partners and SIP-enabled customers to Twilio's suite of Cloud Communications APIs. Lucas has worked in the real-time communications space since 2016. He joined Twilio in 2018 and has contributed to numerous VoIP projects including directing Twilio's Voice DDoS response efforts since September 2021.
Marc Emmelmann

He currently works as a senior scientist for the Fraunhofer Institute for Open Communication Systems (FOKUS). As a member of the Business Unit Software-based Networks (NGNI), he manages projects in the area of future 5G networks. His research focuses on future network architectures, cognitive systems for dynamic spectrum access and self-organization in high mobility wireless communication systems.
Maksym Sobolyev

Maksym is an open-source afficionado, contributor to many open-source projects, including SER-Kamailio since 2004, and main author of RTPProxy. He is the founder and CEO of Sippy Software, Inc., Canada
Markus Monka

He is the head of IT and VoIP infrastructure at sipgate.de, the company that offers products for at home, on the road and in the office. Since 2003 sipgate have been using SER, OpenSER and Kamailio, along with other open source projects. Beside landline networks, sipgate operate their own mobile core as MVNO, being connected directly with many carriers. With about 150 people that work in Düsseldorf in a lean and agile way, sipgate has supported Kamailio project to organize many of its community events, such as 10 Years SER, Kamailio Development Workshops and Kamailio World Conference.
Mira Georgieva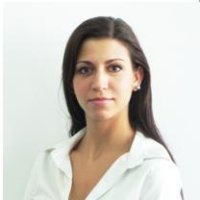 She is co-managing Zoiper for 17 years (the softphone for all platforms) and Banafo for 3 years (a startup for AI transcripts). Mira has an unhealthy annoying interest and skills in efficiency in communication and she thinks she can infect you with them.
Paolo Visintin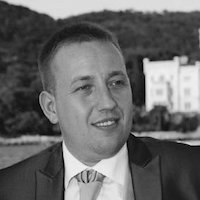 He is a passionate individual in the field of telecommunications, with a strong interest in technology and innovation. Having founded his first company at the age of 21, he has extensive experience in programming, networking, and web applications. Paolo's expertise lies in telco services, where he has honed his skills in new technologies, programming methodologies, and system integration. With a successful track record as a CTO of an Italian Telco provider and a disruptive innovator for a startup, he has managed and led various teams while providing consultancy services to clients and partners. Currently, Paolo works at evoseed, enabling MSPs, System Integrators, and ISPs to embrace the era of TLC 4.0. He specializes in creating customized value-added services using Lean methodology and Open Innovation to deliver tangible market value.
Randy Resnick

He was the founder of the VoIP Users Conference VUC was a weekly live discussion about the people who are advancing Internet communications and other technologies with their visions. The conference ran for over twelve years, Many Kamailio developers were frequent participants on VUC, several of them were invited guests in the past, presenting their projects and typical use cases. Randy will moderate a panel on the modern RTC landscape and look top the future for some artificial intelligence additions.
Sebastian Damm
He is SRE at Pascom, Germany, and has many years of experience in the delivery of integrated VoIP systems based on open-source software. Sebastian graduated from Technical University of Chemnitz and has been involved in SIP since 2006, with direct experience in managing a platform with several hundreds of thousands of active users, being also an active member of Kamailio community.
Thomas Magedanz, Prof. Dr.

He has been professor at the Technische Universität Berlin, Germany, leading the chair for next generation networks (www.av.tu-berlin.de) since 2004. In addition, since 2003 he has been Director of the Business Unit Software-based Networks (NGNI) at the Fraunhofer Institute for Open Communication Systems FOKUS (www.fokus.fraunhofer.de/go/ngni) in Berlin.
For 30 years Prof. Magedanz has been a globally recognized ICT expert, working in the convergence field of telecommunications, Internet and information technologies understanding both the technology domains and the international market demands. He often acts as an independent technology consultant for international ICT companies. In the course of his applied research and development activities he created many internationally recognized prototype implementations of global telecommunications standards that provide the foundations for the efficient development of various open technology testbeds around the globe. His current interest is in software-based 5G networks for different verticals, with a strong focus on edge computing, network slicing, and private industrial networks. The Fraunhofer 5G Playground (www.5G-Playground.org) represents, in this regard, the world´s most advanced Open 5G testbed which is based on the Open5GCore software toolkit (www.open5Gcore.org), representing the first reference implementation of the current 3GPP 5G Release 15 standards.
More details and a longer version of his activity are available here.
Tim Panton

He is the CTO at |pipe| – which built and licenses a lightweight cleanroom WebRTC stack for IoT devices. Prior to |pipe| he cofounded a web-based telephony company and subsequently sold the IPR to Tropo Inc., which was then acquired by Cisco. Before that, Tim was technical cofounder of Westpoint, a web security company recently acquired by Capita. Tim writes all the |pipe| software and manages product development and – leveraging all this experience – he helps define WebRTC standards at the W3C and IETF
He has spoken at various conferences, and one Youtube talk on webRTC has 100k views.
During the pandemic he built a bunch of video call apps for social good, under the banner of https://rendezvous.berlin. These include: an SMS triggered 1-2-1 mobile call app, a yoga teaching app with music, a pre-sales virtual visit app for conference centres – and many more.
Past projects have included training simulation for oil platforms, time management of a space telescope and running a mobile phone network at the Burning Man festival.
He can often be found tinkering with small robots.
Wolfgang Kampichler, Dr.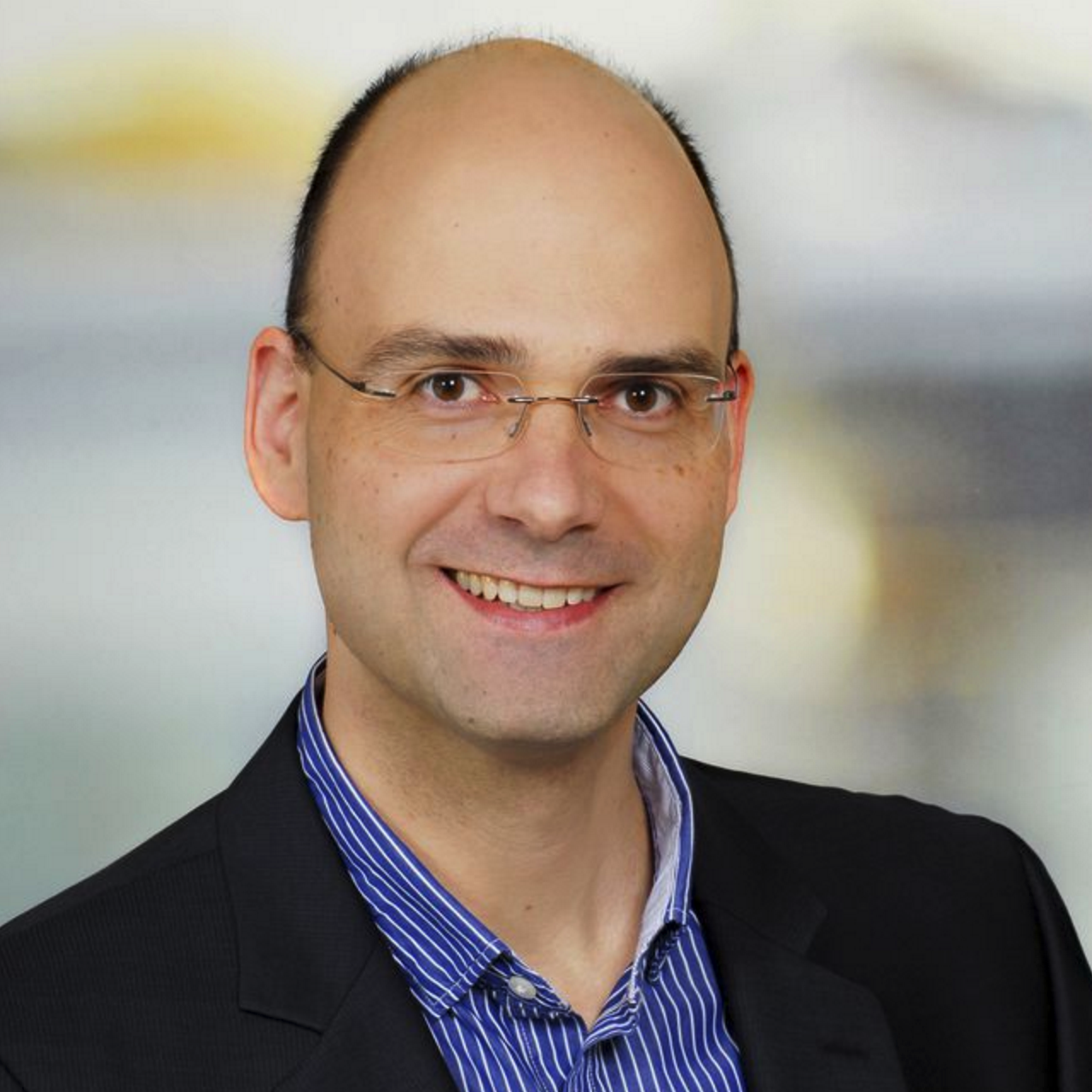 He is initiator and co-developer of DEC112, a private initiative to provide accessibility to Austrian emergency services. As principal scientist at Frequentis AG, Wolfgang actively contributes to innovation and technical expertise for future public-safety communications technologies in Europe and abroad. He is an engineer who started his career as a research assistant at the Department of Computer Science at Vienna University of Technology and attained a doctorate degree in technical sciences in 2002. Wolfgang supports standardization working groups in public safety (ETSI SC EMTEL) and air traffic management (EUROCAE) and is co-chair of the European Emergency Number Association (EENA) Technical and Operational Committee.