Please note that not all proposals were reviewed, for now this is a short list with a selection of accepted speakers. More will be published in the near future.
---
---
Aleksandar Sosic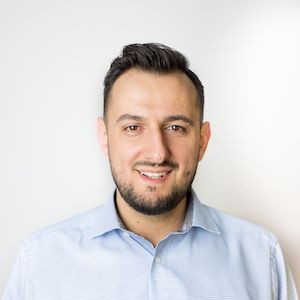 He is a Croatian Based ICT consultant with wide knowledge in integration and development of a highly scalable and modular SIP/VoIP cloud infrastructures and rating systems with Kubernetes. Aleksandar is an open-source enthusiast, very passionate about the Lean Startup methodology and an active contributor to couple of Kamailio-based RTC platforms and frameworks, such as Wazo and Canyan. In the spare time, he enjoys the outdoors as a photographer and alpinist.
Alexandr Dubovikov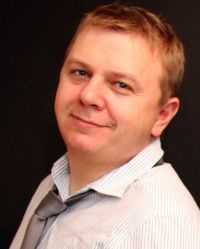 He is employed as Senior Voice Engineer for Plusnet GmbH, one of the major German voice and data providers. Alexandr holds a diploma in physics of Odessa State University. He has 20 years of experience in telecommunication techniques and has contributed to many OpenSource projects like FeeeSwitch, SER, Kamailio, SEMS, Asterisk, SIPP, Wireshark. Alexandr is the founder and main developer of Homer SIP Capture project.
Carol Davids, Prof.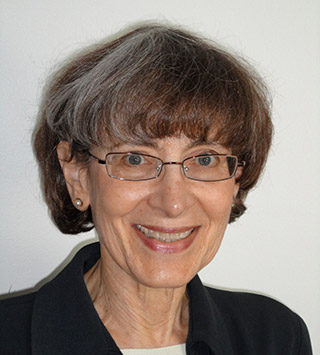 She is the Director of the Real-Time Communications (RTC) Lab at the Illinois Institute of Technology (IIT) and an Industry Professor in IIT's School of Applied Technology. Carol designed and built the RTC Lab and developed the curriculum for the communications courses that use its facilities. Before joining the staff and faculty at IIT, Carol worked in the telecommunications industry for over thirty years, starting in the Bell System and moving into the vendor communities at Motorola and Tellabs, leading integration test teams and developing standards at CableLabs, Packet Cable, The European Telecommunications Standards Institute (ETSI) and the Internet Engineering Task Force (IETF).
Daniel-Constantin Mierla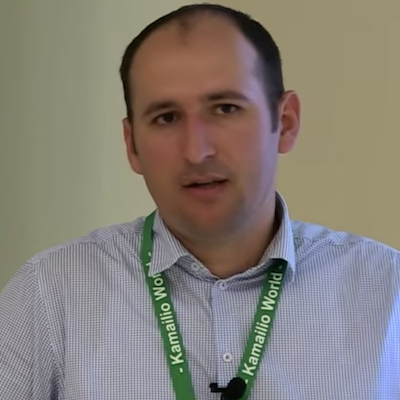 He co-founded Kamailio in June 2005, aiming to build a solid SIP server project where openness to community and contributions has an important role, previously being core developer of SIP Express Router (SER) from its early beginning in 2002. He has a Master degree in Computer Science and Engineering from the Polytechnics University of Bucharest. His experience was accumulated working as consultant for Orange Romania, branch of French Orange mobile operator, and researcher in network communications at Fraunhofer Fokus Institute, Berlin, Germany.
His activity is done at Asipto, a company targeting to offer and build reliable services and solutions that benefit at maximum from Kamailio's flexibility and features, sharing knowledge and expertise via professional trainings and consultancy. Daniel is leading the development of the Kamailio project and he is member of its management board.
Dan Christian Bogos

He is the founder of ITsysCOM, experienced communications architect and VoIP specialist. Dan is a double graduate of Politechnica University, Timisoara, with post-graduate specialization in Communication Protocols and Software Development. For the past couple of years, he has focused mainly on Cloud Computing Technologies interoperability, subject of his PhD thesis research. A frequent and well-known contributor to the Open Source community, most noticeably being the co-founder of CGRateS Project, Dan is a firm believer in merging the very best production-ready software to create high-quality, scalable and cost-effective communications solutions.
Dan Jenkins

He is the founder of Nimble Ape Ltd and runs the UK's only Open Source RTC event – CommCon. Dan loves working with Node.js and with its community, along with his passion for building great architecture for Web Applications. For the past few years Dan has been building RESTful Hypermedia APIs but recently, he has been working with the WebRTC technology. As a Google Developer Expert in WebRTC his mission is to get more developers looking at and using the technology.
David Duffett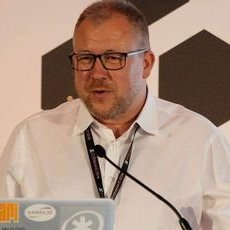 He is a Geek that has been publicly Speaking and teaching for more than 25 years, from London to Los Angeles, Berlin to Beirut, Kingston to Kuala Lumpur, Mumbai to Melbourne, and Mexico City! David is the owner of Telespeak, UK, specialised in training and consultancy for RTC. He loves communications technology and has served as the Worldwide Community Director for the Asterisk project, and is currently the Worldwide Community Advocate at SignalWire Inc., the company behind the FreeSWITCH Open Source project. David has always been grateful to the Geeks that build the various technologies he speaks about, and he wants to give back by helping Geeks to Speak!
David Escartin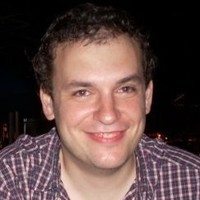 He has a master in telecommunications engineering from University of Zaragoza, Spain. David has been working at SONOC.io for more than 10 years, being the main developer and maintainer of their Dedalus switch, a Kamailio-based VoIP system, installed in several operators and running millions of calls every day. SONOC team has been consistently contributing to Kamailio project over the years, modules such as kafka, call_obj or prometeus modules along enhancements for other modules like ndb_redis and app_lua.
Elena-Ramona Modroiu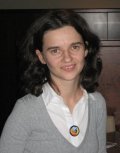 She is a co-founder of Kamailio project, being also member of its management board. Her involvement in VoIP started by joining SER (SIP Express Router) in the spring of 2003, just after several months since the project was publicly released. She became one of the most active contributors, with key modules like avpops, diameter support, pdt, speeddial, uac, xlog. Elana-Ramona has a Master degree in Computer Science and Engineering from the Polytechnics University of Bucharest, Romania, completing the studies at Politechnics University of Valencia, Spain, and Fraunhofer Fokus Institute, Berlin, Germany.
Nowadays she works as VoIP and Kamailio consultant at ASIPTO, focusing on innovative solutions and integration of SIP and VoIP with web2.0. She manages Siremis Project – an open source web admin application for Kamailio – and has authored many tutorials about the Kamailio project, including Devel Guide, Pseudo-Variables Cookbook or Radius Integration.
Evan McGee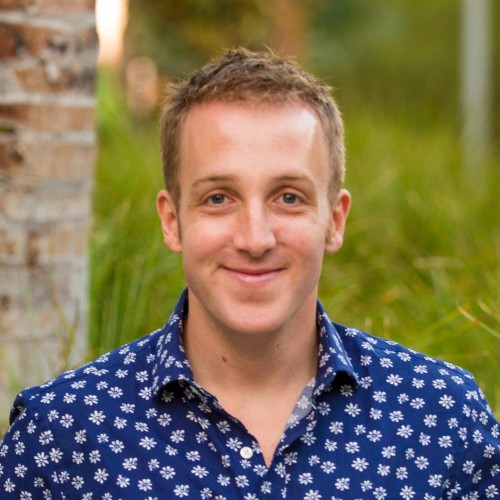 He is CTO & a Founder of SignalWire, a company bringing programmable Voice, Messaging, and WebRTC communications to developers of all skill levels through the power of simple APIs.
Evan has over a decade of deep experience in the telecommunications industry, including technical and business expertise with wireless MNO/MVNOs, traditional PSTN, and VoIP/WebRTC OSS. He has patents and patent applications covering both hardware and software designs and frequently presents at conferences on topics like containerized global SaaS deployments, microservices architectures, and the application of machine learning in realtime settings.
Fred Posner

He is one of the most active Kamailio community members in USA, promoting the project at many conferences in North America. Fred provides VoIP consulting services through The Palner Group and LOD Communications. In 2010, he and his wife, Yeni Monroy, opened their bakery, in Gainesville, Florida. When not debugging SIP and RTP, Fred is baking bread and the amazing Kamailio cookies.
Giacomo Vacca

He is an architect of RTC solutions. Giacomo started working in the VoIP area in 2001, and since has worked for Truphone, Libon, and others, while currently looks after the SIP infrastructure at Nexmo/Vonage. User, promoter and sometimes contributor of open source projects, Giacomo designs and maintains architectures based on Kamailio, FreeSWITCH, Asterisk, RTPEngine, Janus and other excellent open source products.
Henning Westerholt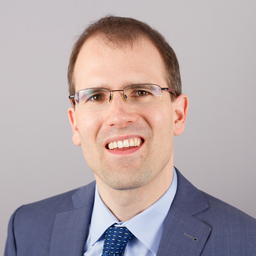 He is an experienced IT manager for IT Operations and software development. During his career he was responsible for different products at IT service providers and also for the internal IT of different large manufacturing companies in Germany.
Several years ago Henning was responsible at 1&1 Internet AG for the operation of their Voice over IP and DSL platform. This includes the maintenance and deploying of extensions of the Kamailio, Radius, ACS and order middle-ware systems of 1&1. Henning was in charge with one of the biggest VoIP deployments out there, using Kamailio as core routing system: over 3 000 000 users, over 7 000 000 phone numbers and 1 500 000 000 routed minutes per month.
He is a long term Linux user and contributer to several Open Source projects, participating in world wide events, presenting about Kamailio and open source. He holds a master degree in applied computer science from the University of Siegen. Henning is part of Kamailio management team.
Iurii Gorlichenko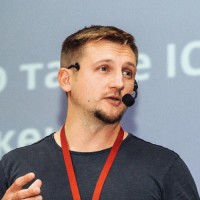 He studied informatics at the social pedagogical college and university of Volgograd city. For the last 12 years, Iurii worked a lot as network engineer and for now last 10 years I worked as a voice software engineer at the different kind of telecommunication companies, helping them to build Voice cloud telecommunication platforms. He worked a lot with WebRTC and SIP, loves Lua, node.js, Go and C. His personal goals as software and voice engineer are to make life more easy for other engineers and share his knowledge and experience. Oleg is also active member of the Russian VoIP community, SIP trainer and regular speaker at Russian Asterisk and Kamailio events. He is currently employed as software and Voice engineer at messageBird.com, building innovative voice product based on Kamailio.
James Body

He is a veteran of the communications industry, having started his career in the days of thermionic valves and rotary dial telephones. James has used SIP Express Router, OpenSER and Kamailio in a variety of roles over the years and is an energetic advocate for Open Source Software. Today he is CEO of Telet Research, a Northern Ireland based company who build mobile network infrastructure to facilitate Multi Operator Neutral Host (MONeH) operation for anyone who wishes to run their own mobile Radio Access Network. James is also one of the founders of the CH4LKE Mobile network – a Community Interest Company located in the beautiful Chalke Valley in South West England.
Lorenzo Miniero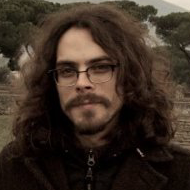 He is the chairman and co-founder of Meetecho, a company providing both consultancy services and communication platforms. He got is degree and Ph.D at the Computer Science Department at the University of Napoli Federico II, where he started working on multimedia conferencing and met the colleagues with whom he co-founded Meetecho as an academic spin-off. He is an active contributor to the Internet Engineering Task Force (IETF) standardization activities, especially in the framework of real-time multimedia applications. He is most known as the author of the Janus WebRTC Gateway, a general purpose and open source WebRTC server-side implementation.
Markus Monka

He is the head of IT and VoIP infrastructure at sipgate.de, the company that offers products for at home, on the road and in the office. Since 2003 sipgate have been using SER, OpenSER and Kamailio, along with other open source projects. Beside landline networks, sipgate operate their own mobile core as MVNO, being connected directly with many carriers. With about 150 people that work in Düsseldorf in a lean and agile way, sipgate has supported Kamailio project to organize many of its community events, such as 10 Years SER, Kamailio Development Workshops and Kamailio World Conference.
Matthew Fredrickson

He has worked at Digium more or less since 2001. He has a BS in Computer Engineering from the University of Alabama in Huntsville. He wrote Digium's SS7 stack, libss7, as well as maintained and developed its ISDN stack libpri. He also wrote a number of DAHDI drivers and maintained the DAHDI project for a number of years. He currently is serving at Digium as the manager of the Asterisk project.
Oleg Agafonov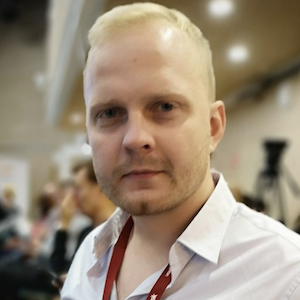 He is a solution architect with more than 10 years of experience in software development. Oleg held senior engineering roles at Luxoft, Yandex, Parallels, MegaFon and Telestax. During the last 6 years he has been designing distributed systems for various telecommunication companies. Oleg strives to always bring new and modern technologies to the industry. He loves combining technologies designed in the previous decades with latest trends frameworks in order to accelerate the adoption of telecom stacks in the nowadays emerging market environment.
Randy Resnick

He is the producer of VoIP Users Conference (aka VUC). VUC is a weekly live discussion about the people who are advancing Internet communications and other technologies with their visions. The conference has been running for over twelve years, happening every Friday at 12:00 noon US Eastern Time. Many Kamailio developers are frequent participants at VUC, several of them were invited guests in the past, presenting the project and typical use cases.
Sandro Gauci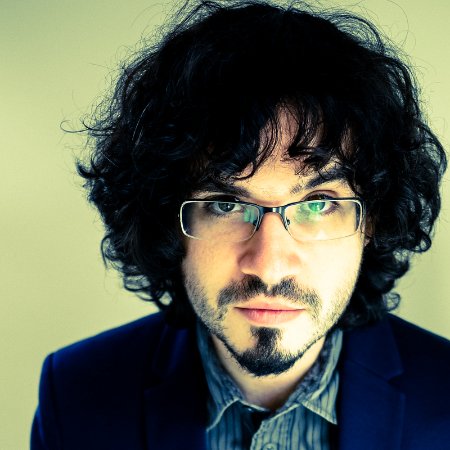 He is a security researcher, penetration tester and owner of Enable Security company. Sandro is the author of SIPVicious suite, a set of tools that can be used to audit SIP based VoIP systems, providing the famous SIP scanning tool also known as Friendly-Scanner. His daily activity involves simulating attacks, researching the security or lack of it for products and services.
Sebastian Damm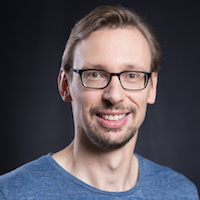 He is working at sipgate, one of the first and largest SIP providers in Germany and across Europe. Sebastian graduated Technical University of Chemnitz, Germany, and he is involved in SIP since 2006, with direct experience in managing a platform with several hundreds of thousands active users, being also an active member of Kamailio community.
Steve Bucklin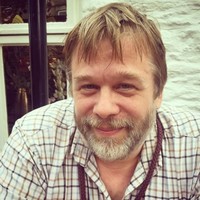 He has spent the last 25+ years engineering telecommunications systems and applications, principally for military, police and security related customers. His solutions have been widely deployed in a range of government owned systems. Today Steve fills a number of key roles within the mobile Consortiums, including network security and protocol manipulation. He is also founder of Telco Electronics and Thames Valley Mobile (Private mobile provider), based in rural Buckinghamshire.
Thomas Magedanz, Prof. Dr.

He has been professor at the Technische Universität Berlin, Germany, leading the chair for next generation networks (www.av.tu-berlin.de) since 2004. In addition, since 2003 he has been Director of the Business Unit Software-based Networks (NGNI) at the Fraunhofer Institute for Open Communication Systems FOKUS (www.fokus.fraunhofer.de/go/ngni) in Berlin.
For 30 years Prof. Magedanz has been a globally recognized ICT expert, working in the convergence field of telecommunications, Internet and information technologies understanding both the technology domains and the international market demands. He often acts as an independent technology consultant for international ICT companies. In the course of his applied research and development activities he created many internationally recognized prototype implementations of global telecommunications standards that provide the foundations for the efficient development of various open technology testbeds around the globe. His current interest is in software-based 5G networks for different verticals, with a strong focus on edge computing, network slicing, and private industrial networks. The Fraunhofer 5G Playground (www.5G-Playground.org) represents, in this regard, the world´s most advanced Open 5G testbed which is based on the Open5GCore software toolkit (www.open5Gcore.org), representing the first reference implementation of the current 3GPP 5G Release 15 standards.
More details and a longer version of his activity are available here.
Thomas Weber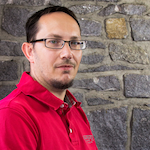 He is the CTO of Pascom, Germany, and has over 10 years experience in the delivery of integrated VoIP systems based on open source software and more than 20 years in general full stack development. In his role, he is responsible for pascom's Asterisk and Kamailio based VoIP PBX, which provides a user friendly and feature rich Business Communications platform. His time is mostly occupied with creating DevOps workflows, improving the pascom architecture and herding the cloud infrastructure.
Yacine Rebahi, Dr.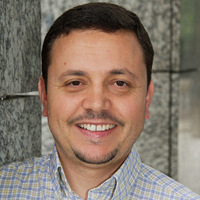 He has a PhD in mathematics and a Habilitation in computer science. Currently Yacine is senior researcher at Fraunhofer FOKUS. Prior to joining FOKUS in 2002, he worked at Ericsson Canada on Voice over IP (VoIP) related applications. Dr. Rebahi has been leading several research activities in the context of IP based emergency services (pure SIP, IMS) and Next Generation Networks/Next Generation Mobile Networks security in particular, DoS attacks detection, SPAM mitigation, fraud and service misuse detection, and security for the DIAMETER protocol.
Wolfgang Kampichler, Dr.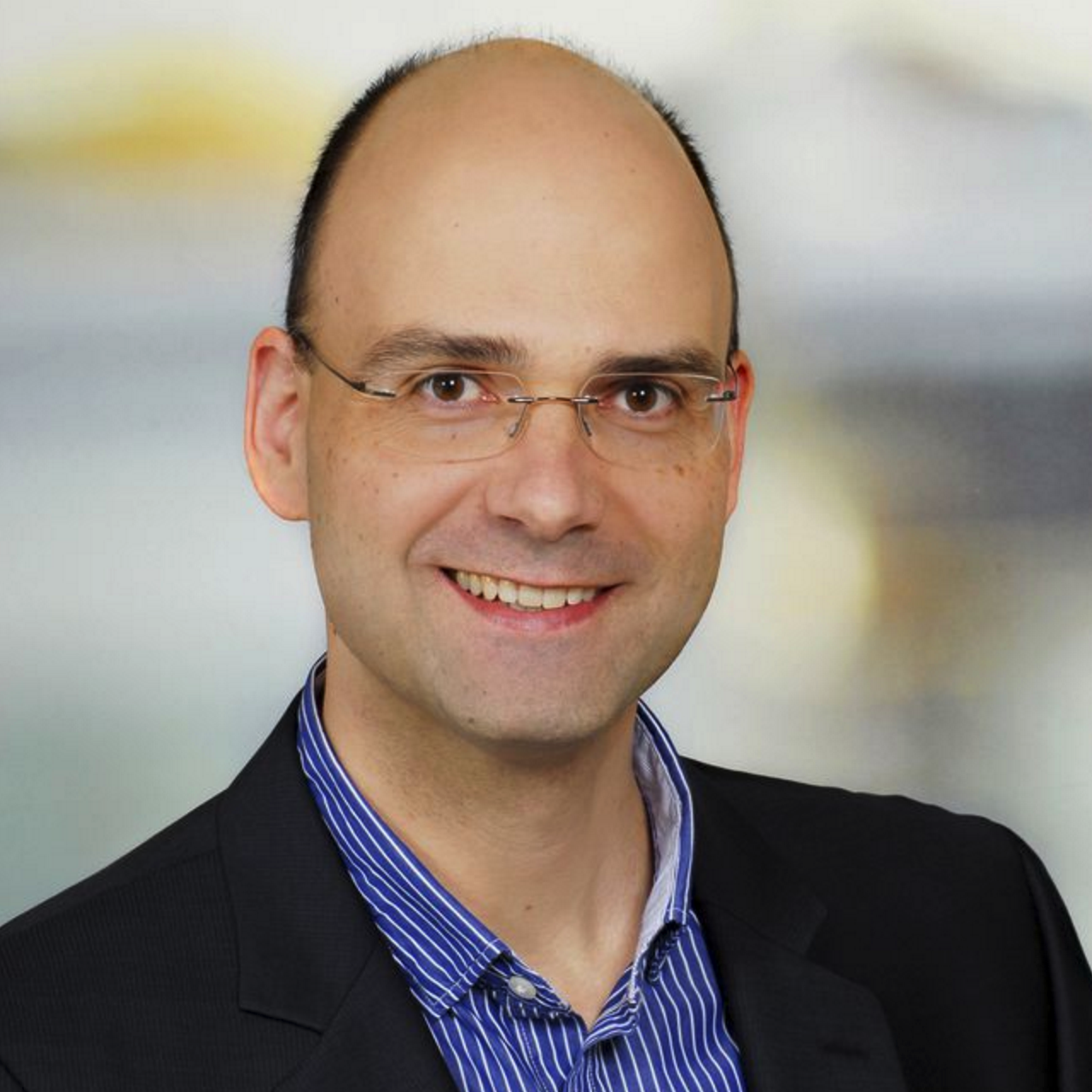 He is initiator and co-developer of DEC112, a private initiative to provide accessibility to Austrian emergency services. As principal scientist at Frequentis AG, Wolfgang actively contributes to innovation and technical expertise for future public-safety communications technologies in Europe and abroad. He is an engineer who started his career as a research assistant at the Department of Computer Science at Vienna University of Technology and attained a doctorate degree in technical sciences in 2002. Wolfgang supports standardization working groups in public safety (ETSI SC EMTEL) and air traffic management (EUROCAE) and is co-chair of the European Emergency Number Association (EENA) Technical and Operational Committee.