If you want to speak at Kamailio World Conference 2018, please fill in and submit the form at the bottom of this page. Accepted speakers must comply with the terms and conditions of the event.
The deadline for submissions is February 10, 2018.
Acceptance of speaking proposals will be notified latest by March 01, 2018.
Note that the interesting proposals will be accepted in short time after submission (it is planned to have two intermediate review sessions), therefore do not wait until the deadline, submit yours as soon as possible, otherwise you may not get any free slot by a late action.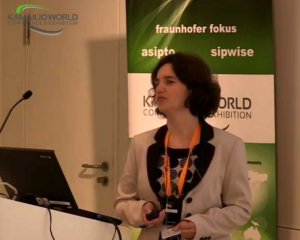 At the previous edition, the number of proposals exceeded available slots. In order to ensure quality and diversity of the content, the main guidelines to select the submissions are:
only one speaker is allowed per presentation slot

only one presentation per company

only presentations that are not featured at other events three months before or after Kamailio World 2018
Speaking Proposal Submission Form
This contact form is available only for logged in users.
Accepted speakers have free access to Kamailio World Conference & Exhibition 2018. Traveling, health insurance for European Union and accommodation expenses during the event are not covered by the organizers, they have to be taken care by each speaker.